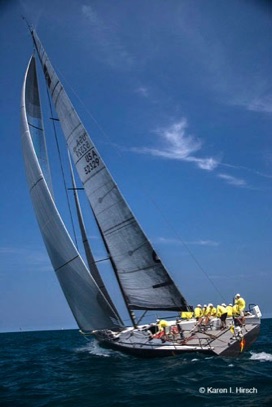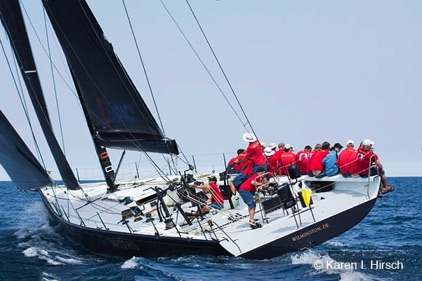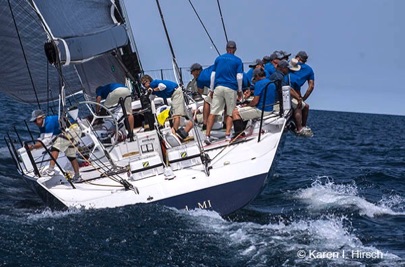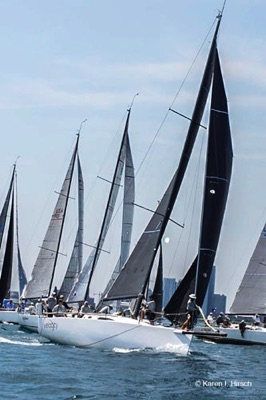 Chicago Race to Mackinac 2017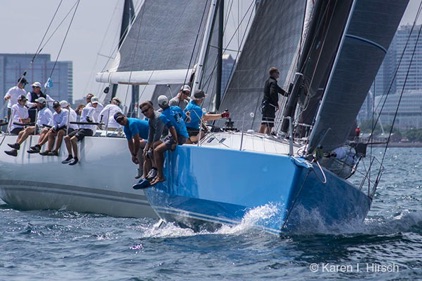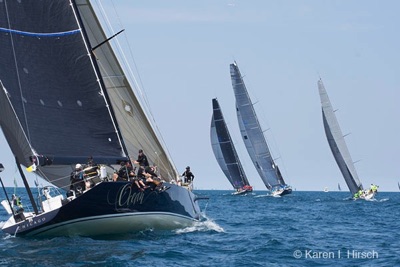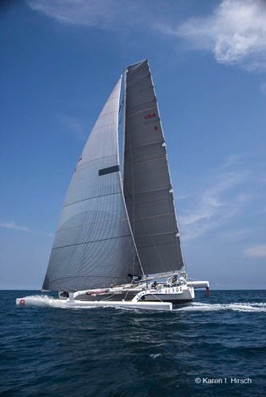 This year's Chicago Race to Mackinac tested the mettle of the participating yachtsmen. High winds and waves caused about a quarter of the 300 plus boats to drop out. Two boats capsized. The crews were rescued by other racers and the coast guard.
The Chicago Race to Mackinac is a 333 mile race from Chicago to Mackinac Island, Michigan. It is the longest fresh water race in the world. This year marked the 109th running of this classic race hosted by the Chicago Yacht Club.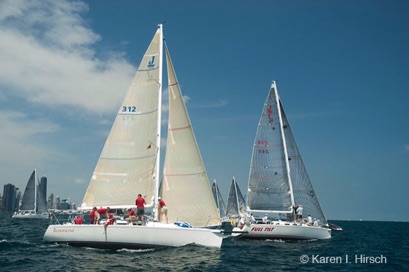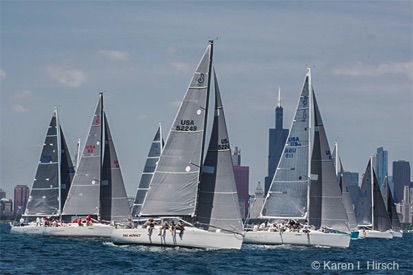 Heartbreaker - Turbo section
Tequila Mockingbird, Air Force, Viper
The multi-hull boat Areté owned by Rick Warner won the Royona Cup (first across the finish line of the Saturday starters) for the second year in a row.
TOA, owned by Bruce Danly and Jim Mitchell, placed first in the Mackinac Cup Division.
Wizard, owned by David and Peter Askew of the Bayview Yacht Club was the winner of the Mackinac Trophy which represents the winn on corrected time of the larger monohull boats.
Trois Vignes, owned by John Palmer received the honor of overall winner of the Cruising Division which started on Friday, July 14th.
Infinite Diversion, owned by the Chicago Yacht Club's past commodore Joe Haas was the first boat to cross the finish line and was the earliest boat ever to finish the Chicago Race to Mackinac. The boat started Friday evening in the Cruising division, finishing in 40 hours and 8 minutes.