The Fifth Star Awards honors people who have contributed to the arts and culture of Chicago and beyond. This year's presentation took place at the Pritzker Pavillion in Millennium Park in downtown Chicago.The honorees were Second City, legendary sketch and comedy center; Jackie Taylor, actress, educator and founder of the Black Ensemble Theater; Victor Skrebneski, celebrated photographer; Carlos Tortolero, educator and founder of the Museum of Mexican Art and Buddy Guy, legendary Blues musician. The Rising Star Award was presented to Jocelyn Camille Lomax, actress and singer, introduced by David Woolwine, director of reputation leadership, corporate relations at Allstate Insurance. The Q Brothers acted as MCs for the night.
Wednesday , September 14, 2016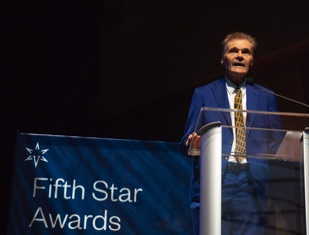 Honorees were given tribute by introductions and performances made in their honor. Comedian Fred Willard introduced the award to Second City. Broadway star Chester Gregory introduced Jackie Taylor. Model and actress Cindy Crawford introduced Victor Skrebneski who "discovered" her. Angelique Power, president of the Field Foundation of Illinois introduced Carlos Tortolero and Shemekia Copeland, Blues singer, introduced Buddy Guy.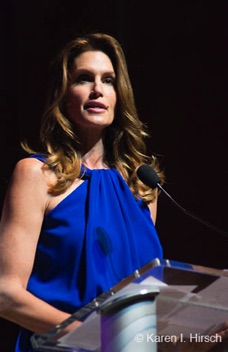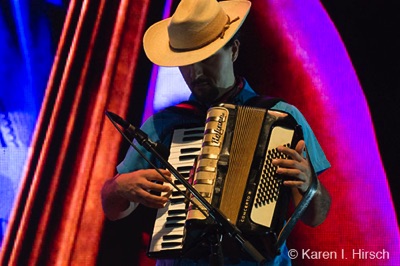 Entertainment was provided by the Second City Touring Company, Hitmakers of the Black Ensemble Theater, the Sones de Mexico Ensemble and Guy King, Blues guitarist. A musical composition, "Sonata in Skrebneski," created to honor Victor Skrebneski, was played by pianist James Kimo Williams while Skrebneski's iconic images were displayed on a giant screen.
Following the presentations, Chicago Mayor Rahm Emanuel emerged onstage along with the honorees who took a bow to wild applause.
Second City Touring Company
The Black Ensemble Theater
Chicago Mayor Rahm Emanuel with Buddy Guy