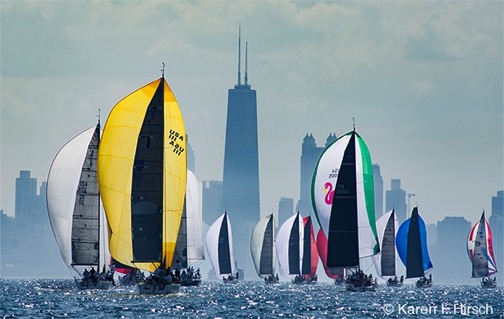 Last weekend, Sailing World Magazine organized the Helly Hansen National Offshore One Design Championship (NOOD) in Chicago. Hundreds of yachtsmen gathered in the Windy City to test their sailing skills. They encountered a variety of wind conditions during the three days of racing - from no wind to bursts of 35 knots.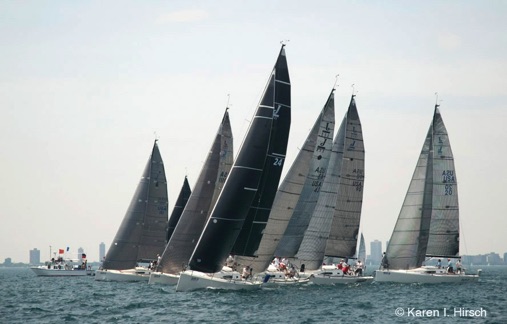 There were three circles of racing, each with different fleets of boats. Unlike other kinds of racing, there are no handicaps. The boats only compete against other like boats of the same class, so that the first boat to cross the line is the actual winner of that race.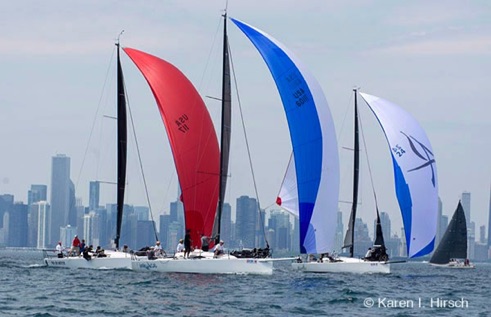 John Shellenbach's Mutiny from the Tartan Ten class was the overall winner of this three day regatta. This T-Ten fleet is especially competitive and had the largest number of entries.