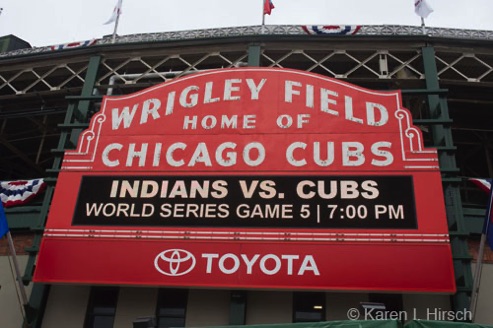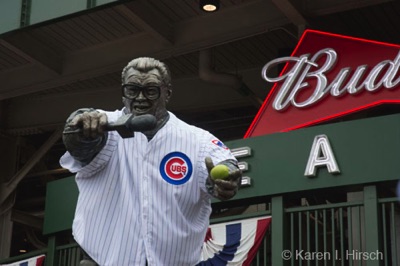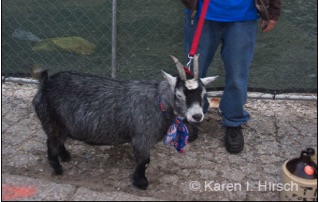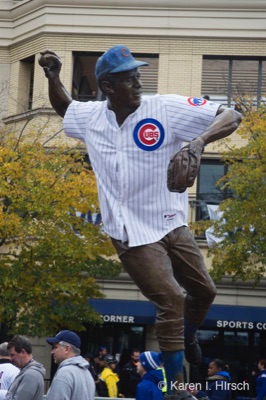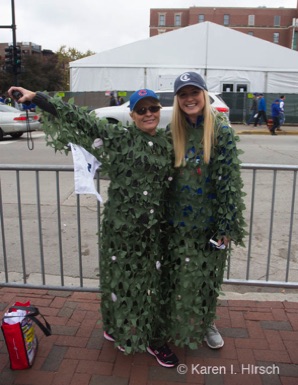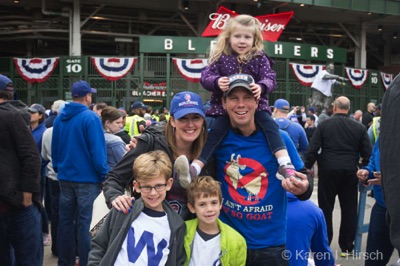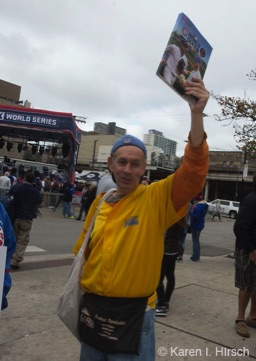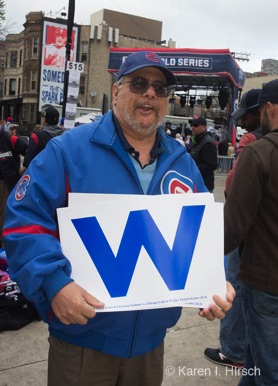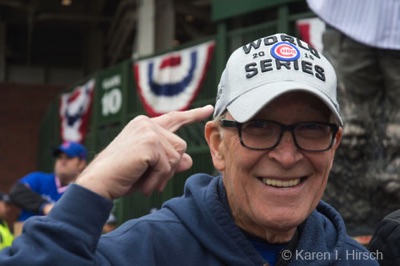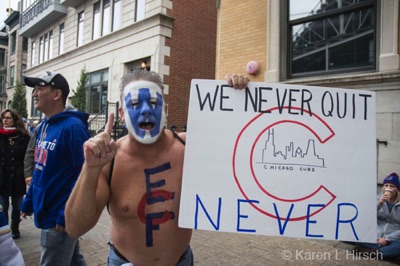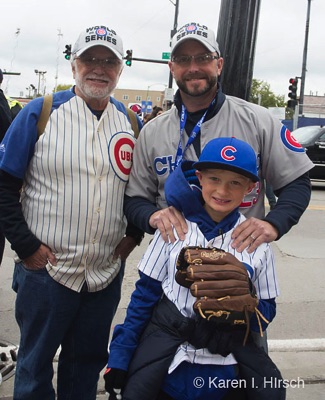 Wrigleyville was all abuzz today before the fifth game of the World Series. There was unusual sightings in the neigborhood. People were dressed up as the Wrigley Field back wall ivy, an actor impersonating Teddy Roosevelt, greeted fans, a live goat reminded people of "the Billy Goat curse," and even people were praying for their team.
Their prayers were answered. Cubs beat the Cleveland Indians in an exciting game with a final score of 3 to 2. On to Cleveland for Game 6.
World Series in Chicago - Game 5
Harry Carey statue at Wrigley Field wears Cubs shirt
Statue of Ron Santo dressed for the occasion
Dan Christian, Cubs fan for 60 years, shows off his World Series hat
"Ivy leaguers" Donna and Erica Schultz
Ed Landeman brandishes the W
Martin Plesha sells World Series programs
Family Reunion for the Bland family - Bill, Eric, and Evan
The Blinds show their team spirit
Diehard fan never gives up on the Cubbies.
Has the curse been broken?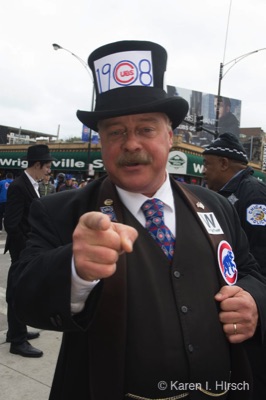 "Teddy Roosevelt" gladhands the crowd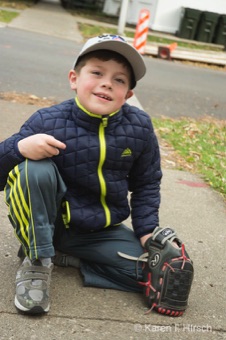 8 Year Old Cubs Fan Miller Walden