On Saturday, July 8th, I arose at the crack of dawn, and left the city behind me as I traveled west in Illinois to Dixon. The Farmers Association of the area had organized an open house at eight farms in that area. This was a bonanza for urban photographers who had the opportunity to photograph barns inside and out, rural landscapes,animals and old vehicles and farming tools.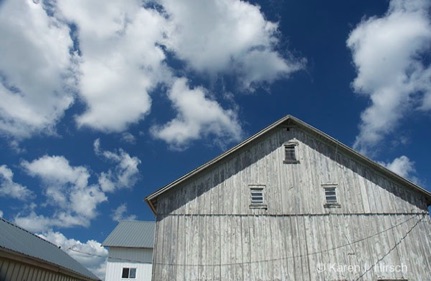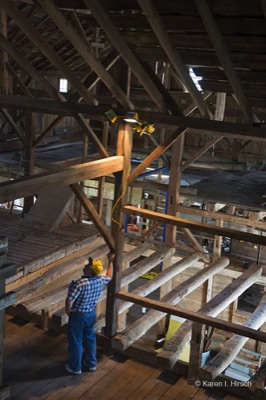 I carpooled from Chicago with two other members of the Digital Photography Meetup group. We got to know each other better as we traveled to our destination.
The day couldn't have been better weather-wise. The sun was out, the blue sky was filled with puffy clouds in beautiful contrast to the verdant landscape and there was a cool breeze.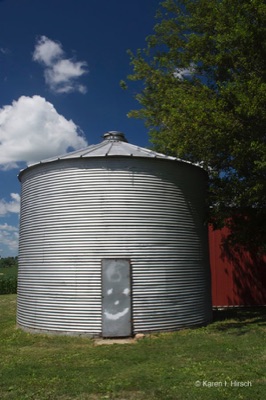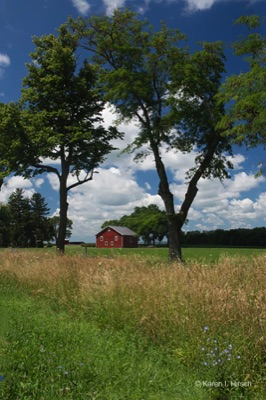 The farmers and their families welcomed us with open arms. One family offered lemonade and chocolate chip cookies that grandma had made. I met one owner farmer who had lived in Dubai, having worked in the oil industry. At another farm, the farmer's son restores old tractors to pristine condition. Several farmers showed a sense of humor with some of the decorations that they had scattered around their grounds - like a fake horse peeking out of a barn or a smiley face on a silo.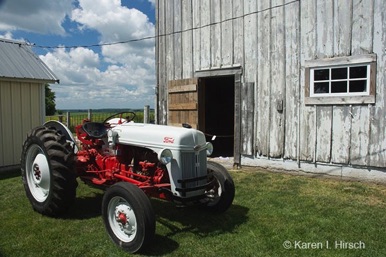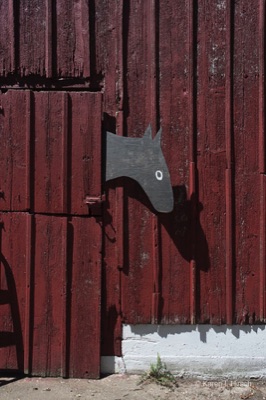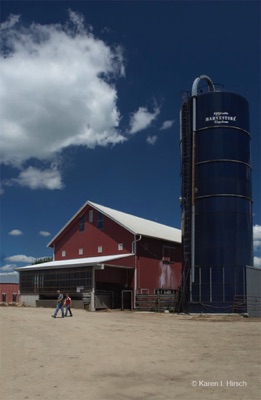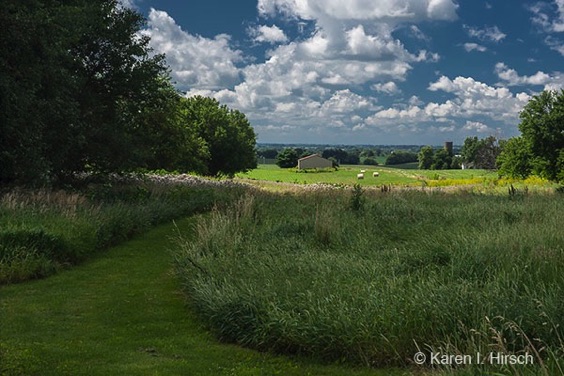 I found that some of the places that we photographed en route to be among some of my favorite images.
On the way home, we stopped for ice cream.
It was a great day of excape from the hectic life in the city.